Create Unique Hairpin in Easy Steps!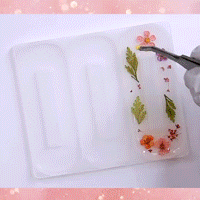 Now you can simply make your own clip at home in just few steps! Premixed 1 step UV glue and the high quality silicone mold simplify all the steps!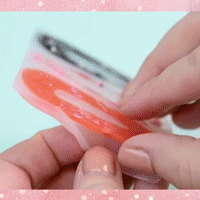 The Crystal Resin Hair Clip DIY Kit is a super durable, reusable, and flexible mold that helps you create clips with trendy shapes and style.
FEATURES:
Create Unique Hair Clips!


Simply use our 1 step resin glue and adding your favourite mixing! No more messy DIY!

Flexible Mold:
Ejecting the formed and cured resin is easy with just twisting the flexible mold.

Trendy Shapes & Style:
Casting mold is available in droplets, rectangles, and strips to help you create wonderful styles.

Easy Dry - 1 Step UV Resin:
Non Toxic & odorless ingredients, no need to mix your glue and easy applying resin with the precise squeezer!

Durable and Reusable:
High-quality silicone makes the mould durable and allows you to reuse them!


HOW TO USE:



SPECIFICATIONS: 
Materials: Silicone Gel

Size: Rectangle - 6.9cm x 9cm
        Triangle - 6.9cm x 7.5cm
        Straight - 4.3cm x 7.4cm

PACKAGE INCLUDES:
Set A - Rectangle Mold Set
Set B - Triangle Mold Set
Set C - Straight Mold Set

Full Set A - Pink + Pearl Shell Flakes 
Full Set B - Dark Pearl + Pearl Shell Flakes
Full Set C - Pink + Gold Shell Flakes

SHIPPING DELAY NOTICE:
Please be expected 2-4 weeks shipping delay due to High Volume of Order